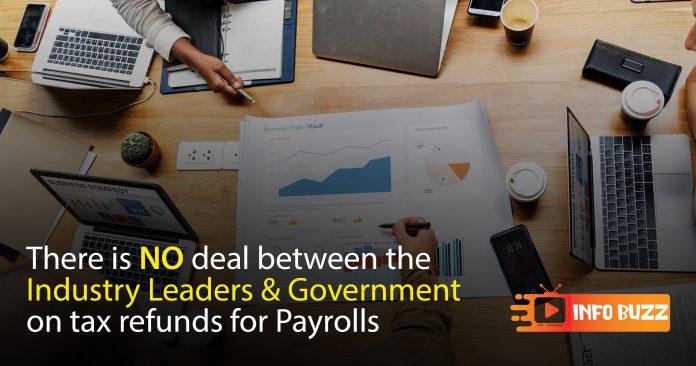 Since the PM announced the construction relief package, tax refunds speeded up. Tax officials said that they are on track to complete the disbursement of Rs 100 billion by the end of this month under the PM package. The relief package promised that these refunds will be given to the respective recipients so that they can use it to run their payrolls and not lay any of their workers during the lock down.
But there are no documents on how the government intends to ensure that how far industry leaders will live up to their end of the bargain. In fact, in so many cases, there is no clear evidence on whether such a commitment has even been offered by industry leaders or not.
The problem is that the FBR has not issued any instructions aur so motto at the time of releasing the refunds, same is the case with cash refunds of commerce ministry to exporters under the payment of Drawback of Local Taxes and Levies (DLTL).
Reportedly, the government released around Rs 1.508 bn in income tax  refunds, Rs 19.662 bn sales tax, and Rs 586 million as customs rebate in March, whereas Rs 16.25 bn was given in the first week, another Rs 8 bn will be released this week, and the remaining amount of Rs 47.75 bn will be issued by the last week of April, once the due verification will be finished. The FBR claimed that the refunds will be disbursed to industries to help them pay the salaries for April.
Talking to a news channel, Council of All Pakistan Textile Associations Chairman Zubair Motiwala informed that there is no agreement furnished between industrialists and the government over the utilization of refunds. According to him, industries don't make such agreements with govt, this is their money, let them use as per their priorities.