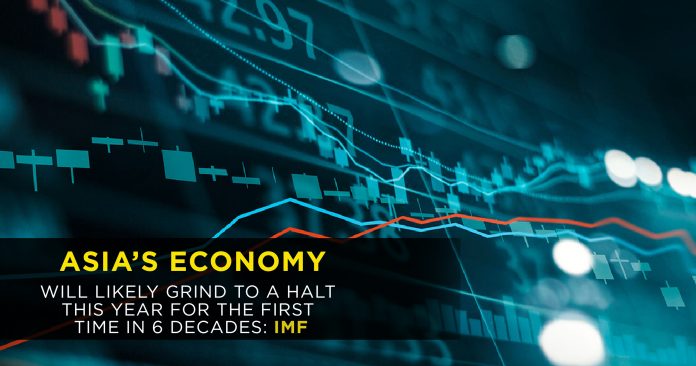 For the first time in 60 years, Asia's economic growth is going to a halt due to the coronavirus crisis, which is taking an "unprecedented" toll on the region's economic conditions, especially the service sector and their export destinations.
According to Changyong Rhee, director of the IMF's Asia and Pacific Department, policymakers need to play a fundamental role in mobilizing households and firms, especially those that are at the hardest-hit by social distancing policies, travel bans, and other measures that are taken to contain the pandemic.
He said:
"This is not a time for business as usual. Asian countries need to use all policy instruments in their toolkits."
The IMF assumed that Asia's economy is likely to suffer zero growth this year; assuming if the containment policies succeed by the next year, then expectedly, Asian economic growth will witness only a 7.6pc expansion, but the outlook is still highly uncertain.
Due to the fear of pandemic, the region's export powerhouses are also battering from slumping demand for their goods by their key trading partners, say the United States and some European countries.
Whereas, China, the supposedly out-breaker of the pandemic, is expected to grow by only 1.2pc due to weak exports and losses in domestic activities.
Rhee also warned that following the footsteps of the US stimulus package and giving away direct cash transfers to citizens, may not be a good strategy for many Asian countries, rather they should be more focused towards preventing small firms from going under to hood, that will increase the rate of unemployment.
Emerging economies of Asia should tap bilateral and multilateral swap lines, seek support from multilateral institutions, and use needed capital controls to battle with the disruptive capital outflows that are caused by the COVID-19, the IMF said.