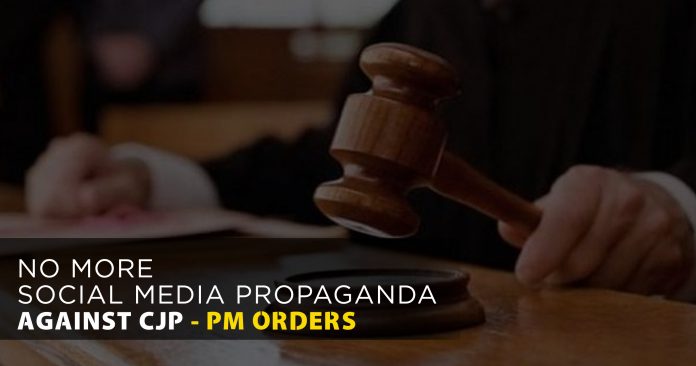 "Campaigns and offensive words against the chief justice and the judiciary will not be tolerated."
Yesterday, Prime Minister Imran Khan finally lashed-out at the on-going propagandas against the chief justice of Pakistan and took notice of maligning content on social media platforms, especially against Chief Justice Gulzar Ahmed and other high-level court judges.
This development came just a few days after the Supreme Court ordered the removal of Dr Zafar Mirza, the prime minister's special assistant on health.
To deal with the situation, PM Imran asked DG FIA to take immediate action against such culprits and present a report on the given matter.
A statement from the PM Office quoted the prime minister "Such elements should be given immediate and strict punishment."
SC also asks the government to remove all the SPAM related to Dr Zafar Mirza.